WS TOWER
One of the main products WaveSteel delivers on daily basis.

WS Towers are a group of lattice towers made from 6m segments, used for GSM cellular, microwave or high-level lightning etc. Available with a wide variety of pre-designed accessories including antenna mounts, safety climbing devices, platforms, galleries, ladders and fences.

This group of towers consists of segments with equilateral triangle cross-section. The tower type is selected depending on:
wind zone
assumed antennas configuration
Key characteristics
– Segments consisting of tulbar elements: cross bracing & legs
– 6m long segments connected by round flanges with bolts of grade 8.8
– A typical foundation for 60m tower is 40m3 of C30/C37 structural concrete.

WS Towers Specification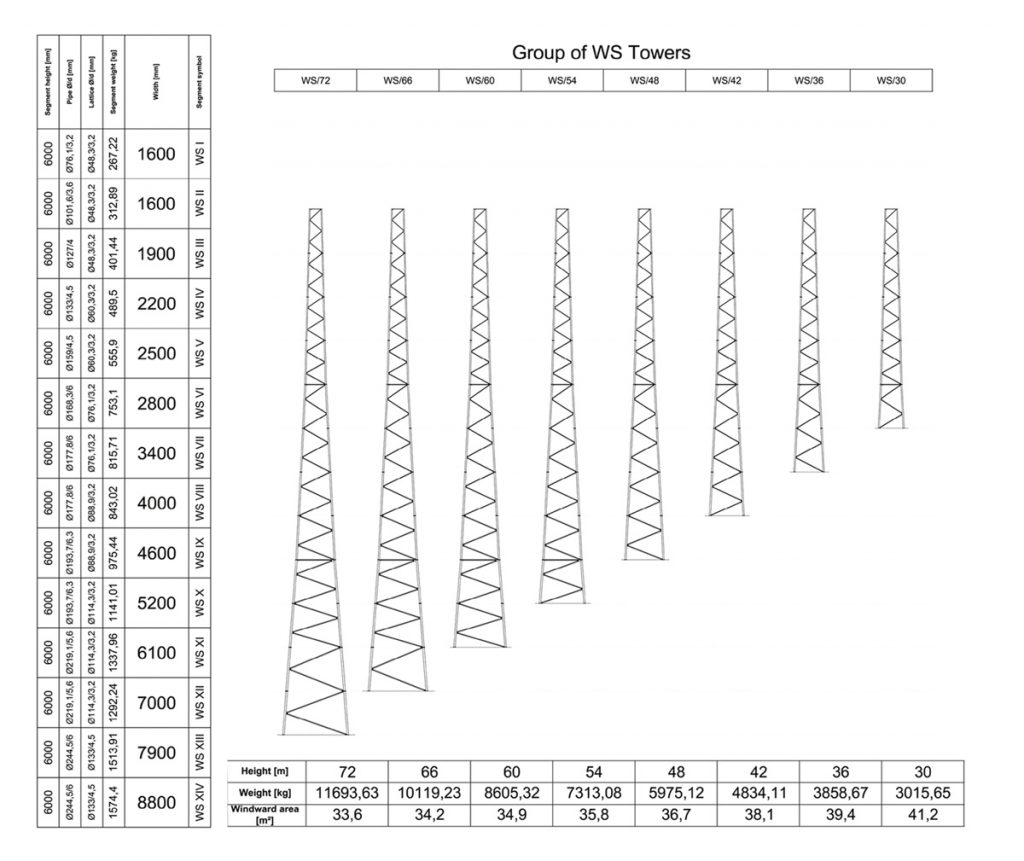 Height 30-86 m
Wind pressure 0-420 Pa
Structure pipes, overlap connections
Material steel/upon the request
Additional elements upon the request
Barks hot dip galvanized
Galvanizing standard EN ISO1461
Working platform av 1-3 pcs/up to 2 per segment
Antenna Support 3-18 pcs
Microwave Dish 3-18 pcs
Lead time 28 days
Manufacturing & Workmenship PN-EN 1993, EXC3