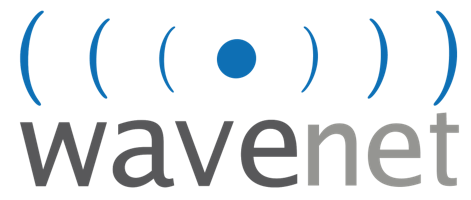 WaveNet LLC is a Polish telecommunication company, operating on the domestic and international market since 1989. Many years of experience and qualified staff ensure high quality of services.
The main lines of business of WaveNet are: construction and maintenance of telecommunications networks, conducting construction and electrical projects, and production of steel structures. The steel constructions portfolio includes:
telecommunications towers,
light steel halls,
supporting structures,
fences,
ladders.
In addition to standard metalworking technologies, we provide sandblasting, galvanizing and painting services.
zatrudnionych specjalistów
WaveLab was established in 2009 in response to our customers' needs. We conduct EMF measurements as an accredited laboratory for OHS and environmental protection purposes.
The laboratory conforms to PN-EN ISO / IEC 17025: 2005 + Ap1: 2007 + AC: 2007 as well as current PCA (Polish Accreditation Centre) publications regarding EMF laboratories.
WaveLAB offers:
EMF measurements
Reports for environmental protection purposes
Emission reports for relevant interested parties
Our qualified personnel have the necessary licences and certificates attesting to our experience. WaveLab offers extensive experience in terms of EMF measurements (with over 5,000 measurements conducted at various types of facilities).
WaveLAB is the only laboratory in Poland which performs measurements using the calculation method in line with the awarded accreditation and various measurement methods.
We use state-of-the-art measurement instruments regularly calibrated to meet the highest quality standards.
WaveLAB's customers include the following companies: PLAY mobile phone operator, Warsaw Underground, the National Police Headquarters, NSN, Emitel and Exatel. We operate both at home and abroad to provide comprehensive testing services.
Laboratorium PEM

Part of WaveNet Group, WaveSteel has been present on both the domestic and international markets since 1989 – providing our customers with top quality services and products for over 30 years. With our knowledge and vast experience, we have been able to introduce numerous original solutions, such as the WN5 smart pole (offer).
We specialise in the manufacturing of steel structures, including lattice towers up to 86 metres high. The customers for these towers were initially mainly mobile phone companies, but the growing demand for steel structures has resulted in our product range being expanded to include gantries, monopoles and multifunctional poles, as well as storage and production halls.
AWEA – the Design and Investment Office is comprised of employees with many years of experience and a unique skill set. Our team of experienced specialists design, support and execute a range of projects in the telecommunications sector, implementing our systemic solutions both at home and abroad. For many years now we have been supporting companies such as Andrew Corp., Axell Wireless, Cyfas, Play and other mobile phone operators, as well as many more. NETWORK MAINTENANCE is what we do. We are ready to fix breakdowns 24/7 all-year-round. Wave FM provides services which meet the highest standards – performing regular inspections and acceptance tests for new stations.
We offer our customers the following services:
fixing breakdowns and defects in copper, optical fibre and wireless networks
handling service requests and customer complaints
on-site servicing of users' equipment needed for the provision of services
gathering technical information in order to determine the technical conditions for the installation of the service and to suggest alternative solutions
maintenance of telecommunications switchboards
installation of wire and wireless systems as well as activations related to the transmission of voice, data and TV signals
the comprehensive management of complaints filed by our customer's users
conducting test and periodical measurements, conducting broadband measurements, regular and emergency maintenance services for networks within the maintained telecommunications infrastructure
stock-taking of the physical layer of the telecommunications infrastructure
emergency technical support services
ensuring a call recording and archiving system
Our services are used by all phone companies. Our stations are located in eight provinces in eastern, central and southern regions of Poland (the Podlaskie, Lubelskie, Mazowieckie, Łódź, Świętokrzyskie, Podkarpackie, Małopolskie and Silesian provinces).
WaveNet Property procures locations for customers by acquiring sites for future investments. We decide together with the customer on the method to be used for the land or real estate acquisition. The process is validated by all required documents and permits, as well as the necessary official and legal transactions. The acquired locations are rented/leased out or sold to the customer.