WS LIFT


WS Lift is a lift for the telecommunications towers considered to be an alternative to the traditional method using cranes. 
WS Lift is the perfect solution for the construction of base stations in places where access to cranes is difficult or impossible.

Thinking outside the box has led our engineers to construct and present the idea of WS Lift.

Key features:
modular structure that facilitates transport to the construction site
for assembly of 30-60m towers
total weight of 19 420 kg
dimensions 9x13x13.6m
lifting speed 6m/min
power of the winch and the moving platform 100kW
reduction of construction time
The construction of the WS Lift consists of:
spatial load-bearing structure
cages with handles for vertical movement
horizontal loading platform
an electronically driven propulsive mechanism
ballast anchorage mechanism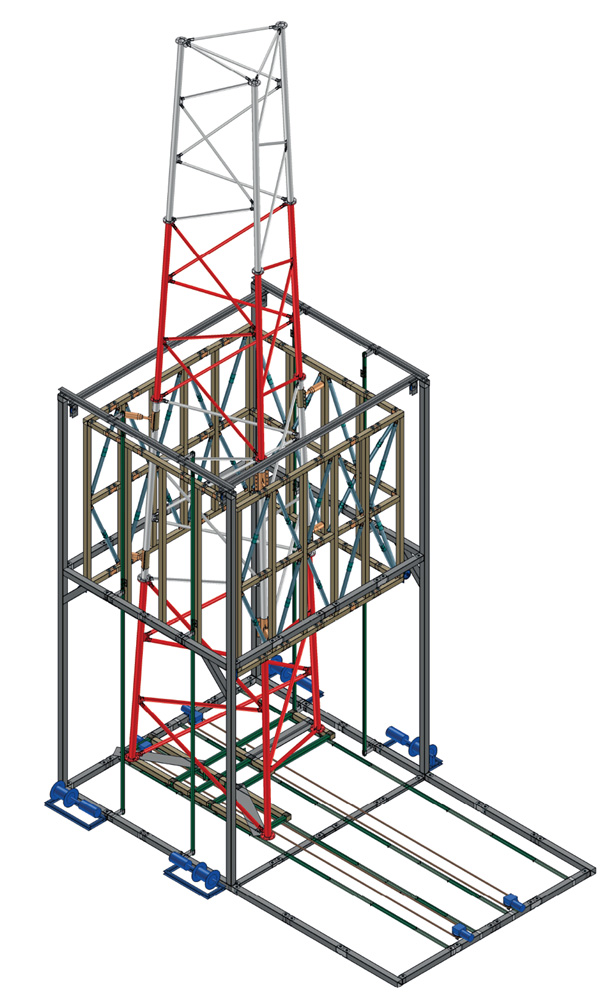 WS Lift Specification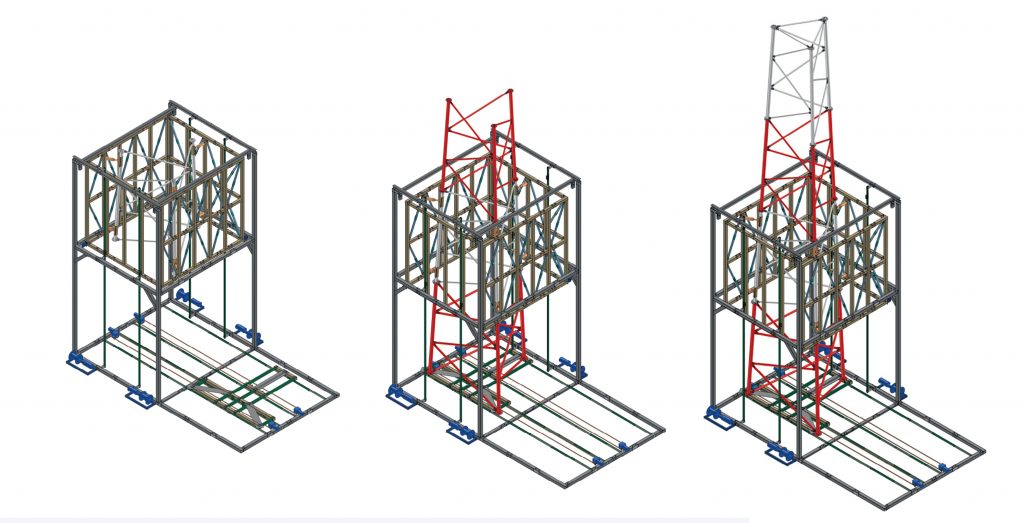 Cage
steel elements 4060
aluminium elements 485
TOTAL 4545 kg
Deployed
length 7000 mm
width 5920 mm
height 6040 mm
Lift
steel elements 9800
rope winch 3375
TOTAL 13175 kg
Deployed
length 7600/9000 mm
width 13000 mm
height 13320 mm
Moving Platform
steel elements 1200
platform propultion 500
TOTAL 1700 kg
Deployed
length 5800 mm
width 5000 mm
height 325 mm
Configuration without lashing / with lashing
Overall dimensions 9x13x13.6 m
Total height 48 m
Max total weight 5000 kg
Max tension on the cage 275 MPa
Recommended usage:
Max displacement of the cage 18 mm
Max tension on the lift 80MPa
Max displacement of the lift 12 mm
Lifting speed 6 m / min
Winch and platform power 100 kW